We specialize in a wide range of engines: gasoline, diesel, propane fuelled from 2 to 450 horsepower, both liquid and air-cooled.
Extensive machine operations including:
Blocks - cylinders bored and honed, magna fluxing, upper and lower counter bore, repairs, sleeves installed, crack repair, cam bearings installed, surface grinding.
Heads - cast iron restoration, valve and seat resurfacing, magna fluxing, crack repairs, surface grinding, pressure testing, seat installation, guideinstallation,
Connecting rods- shot peening, magna fluxing, large end resizing, small end bushings fitted, pistons fitted.
Miscellaneous - high pressure spray degreasing, king pin bushing, service calls for in- chassis valve jobs and crack repair, bead blasting of castings, heli-coil installation, flywheel grinding.
All components are restored to original equipment manufacturers specifications. Our remanufacturing is done utilizing current technologies to reduce waste, cost and ensure quality.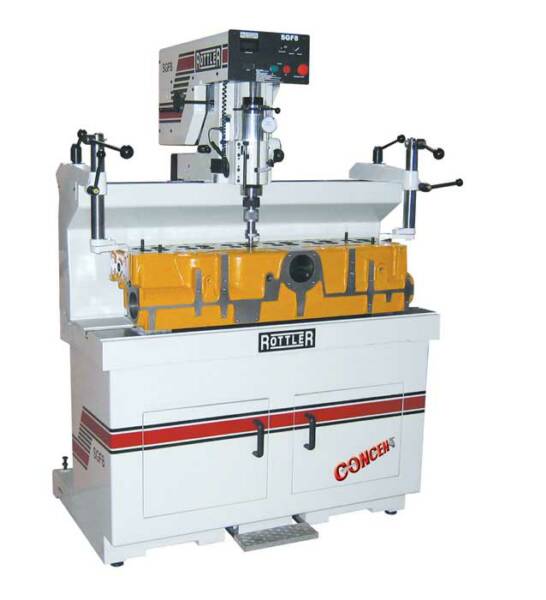 And if its just parts you need ... we have them. We can supply from a broad spectrum of automotive, industrial, heavy duty and hydraulic sources.
All engine rebuilds will include the following processes:
• Complete disassembly of components noting original sizing and any damaged castings
• All components are thoroughly thermal caustic cleaned.
• Magna flux cast iron components. All cylinder heads are pressure tested.
• Rebore cylinders to next oversize and finish plateau honing.
• Connecting rods reconditioned (big and small end).
• Cylinder head resurfaced.
• Valve seats ground.
• Valve guides installed.
• Valves machined or replaced.
• Crankshaft magna fluxed, ground and polished.
• Camshaft ground or polished.
• Oil pump repair kit installed or replaced
• Complete reassembly using all new parts
• Spin-test engine on run-in stand checking compression and oil pressure with all readings recorded.
• Attach warranty tag, heat tabs and wrap engine in heavy plastic to prevent contamination.
• Piston, pin and retainer. Piston rings. Sleeve assemblies (for wet sleeved engines). Main bearings.
• Thrust washers (as required). Connecting rod bearings.
• Valve guides, replaceable type or liner (for integral)
• Intake valves (as required). Exhaust valves (as required).
• Overhaul gasket set.
• Oil pump kit (some engines extra).
• Timing components (as required in some applications).